If going under water isn't your thing, but you still like to get out on the waves, then cruising the coast near Kinsale with Oceanaddicts is just the thing for you. Why not join us on one of our Coastal Cruises. See the Old Head of Kinsale, with its dramatic cliffs and iconic lighthouse from the sea. Enjoy a trip around the Sovereign Islands (a special area of conservation).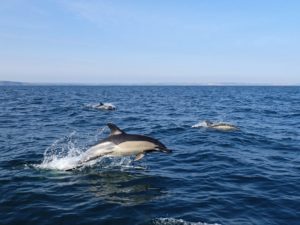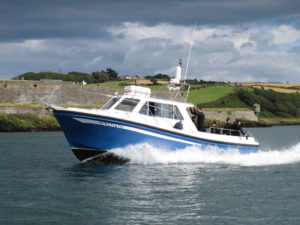 There is no shortage of opportunities to enjoy the marine environment. Seabirds such as Gannets, Razorbills, Guillemots, Cormorants are seen regularly on our trips. Grey seals can be seen basking on the rocks with their pups. There is the  possibility of seeing Dolphins or Basking sharks depending on the time of year. Our cruises run, on either, our large, comfortable 9m RIB Oisre or on our 10.5 meter hard boat Domino.
Both our boats are licensed by the Department of Transport and our skippers are all commercial skippers with many years of experience. Both boats are equipped with all certified safety equipment. If you would like to join us or learn more please get in touch.