Learning to Dive with Oceanaddicts
Come on and Live the Adventure with Oceanaddicts in Cork. Dive into some of the best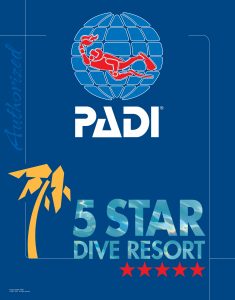 diving that Ireland has to offer. Never Dived before? Not a problem we can help you to become an accomplished scuba diver. We are an approved PADI 5 Star Resort. First you'll learn the fundamentals and then build  on these basic skills, and you will have so much fun doing it!  PAID are the worlds leader in Diver training and they recommend these core courses to help you become a confident scuba diver who gets the most out of diving and dives regularly.
Discover Scuba Diving
If you not sure it's for you or you feel you don't have the time at the moment to commit to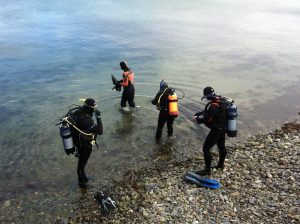 starting a course then a Discover Scubadiving Experience is for you Our experienced scuba instructors will spend a little time with you to explain the basic principles of scuba diving and give you an overview of your scuba equipment which is supplied by us. Once you feel comfortable, your instructor will take you to a nice sheltered sit and will take you for a dive, where you try some basic scuba skills. Then you can go with your instructor for a short discovery dive. The skills you learn during your Discover Scuba Diving experience may be credited toward the full PADI Open Water Diver certification.  For more information contact Anne anne@oceanaddicts.ie
Open Water Diver
This is where it all begins! Experience your first breath underwater and change your life forever. Get Certified and enjoy new aquatic adventures here in Ireland or while on holiday. the fun starts here. You will need basic swimming skills and need to be in good physical health. No prior experience with scuba diving is required. The PADI Open Water Diver course consists of three main phases: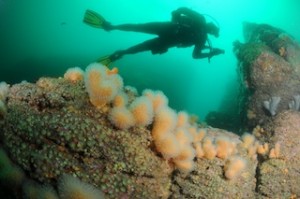 Knowledge Development to understand basic principles of scuba diving. You can chooses the way you learn. We can supply you with a pack containing a Book and DVD or you can download the coarse to you iPad or Tablet. there is nothing difficult or hard to understand and your instructor will guide you.
Confined Water Dives now we are starting to have some fun. In this section your instructor will teach you the basic skills you need to master to become a competent scuba diver. You will feel you have accomplished so much after each session and the learning is fun too.
Open Water Dives With your newly acquired skills you are now ready to explore the underwater world, You will review your skills and just enjoy your diving. On completion of the course you will be certified to dive to 18m anywhere in the world with a buddy of similar certification.
For more information contact Anne anne@oceanaddicts.ie
ReActivate
Haven't been diving lately and want a quick scuba refresher? The ReActivate™ program is the perfect way to update your dive skills and knowledge from the PADI Open Water Diver Course before jumping back into the water. Whether you want a few reminders or need to go over the basics, ReActivate is personalized for you: You conveniently review scuba concepts on your tablet, mobile device or computer, then go diving with a PADI Professional. It's quick and easy, and a good way to prepare for your next PADI course or get ready for a diving vacation. The best part is, divers who complete both the knowledge and in-water skill refresher receive a replacement certification card with a ReActivated date on it.
*Your PADI certification does not expire. Participation in PADI ReActivate™ is not mandatory, but recommended as an easy way to refresh your foundational scuba safety knowledge and skills if you haven't been diving in a while.  For more information contact Anne anne@oceanaddicts.ie
Any PADI certified diver who wants a refresher or pre-travel update should ReActivate. Dive shops appreciate seeing a recent ReActivate date on your certification card because it means you're ready to dive in.
Advanced Open Water Diver
Get more comfortable in the water by completing five adventure dives under the supervision of your PADI Instructor. If you're looking to build your confidence and gain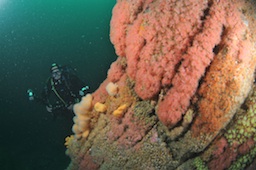 more experience, this is the natural next step. You will do a navigation dive and learn how to navigate underwater, as well as a deep dive. You can then choose 3 adventure dives fora list of different types of dives e.g. wreck dive, underwater photography dive, search & recovery dive, and many more…. On completion of this course you will be certified to dive to a max depth of 30m opening up some more super dive sites for you to explore.   For more information contact Anne anne@oceanaddicts.ie
Rescue Diver
Expand on what you already know about how to prevent problems, and how to manage them if they occur. Learn techniques for self rescue, rescuing panicky divers and unresponsive divers.
Scuba divers describe the PADI Rescue Diver course as the most challenging, yet most rewarding course they've ever taken. Why? Because you learn to prevent and manage problems in the water, and become more confident in your skills as a diver, knowing that you can help others if needed. During the course, you learn to become a better buddy by practicing problem solving skills until they become second nature. Plus, the course is just fun – it's serious, but still allows for lots of laughter in between the focused learning.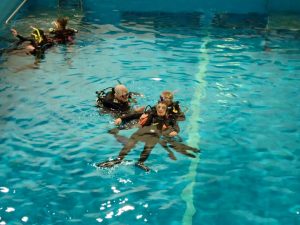 You also need to have Emergency First Response Primary and Secondary Care (CPR and First Aid) training within the past 24 months. You can complete this training during the Rescue Diver course.
For more information contact Anne anne@oceanaddicts.ie
Dive master
Do you love scuba diving? Want to share it with others on a whole new level? then maybe the PADI Divemaster course and do what you love to do as a career. Scuba divers look up to divemasters because they are leaders who mentor and motivate others. As a divemaster, you not only get to dive a lot, but also experience the joy of seeing others have as much fun diving as you do.
The PADI Divemaster course is your first level of professional training. Working closely with a PADI Instructor, you'll fine-tune your dive skills, like perfecting the effortless hover, and refine your rescue skills so you anticipate and easily solve common problems. You'll gain dive knowledge, management and supervision abilities so you become a role model to divers everywhere.
As a PADI Divemaster, you'll lead others as you supervise scuba diving activities and assist with diver training. Whether you want to work at a faraway dive destination or close to home at a local dive shop, the adventure of a lifetime awaits you. PADI Divemasters are respected dive professionals who are aligned with the largest and most respected dive organization in the world – PADI.
PADI Rescue Divers who are at least 18 years old may enroll in the PADI Divemaster course. You also need to have:
Note that qualifying certifications from other diver training organization may apply – ask your PADI Instructor.
What will you learn?
The PADI Divemaster course teaches you to be a leader and take charge of dive activities. Through knowledge development sessions, waterskills exercises and workshops, and hands-on practical assessment, you develop the skills to organize and direct a variety of scuba diving activities. Topics and practical workshops include:
The role and characteristics of the PADI Divemaster
Supervising dive activities and assisting with student divers
Diver safety and risk management
Divemaster conducted programs and specialized skills
Business of diving and your career
Awareness of the dive environment
Dive setup and management
Mapping an open water site
Conducting dive briefings
Organizing a search and recovery project and a deep dive
Conducting a scuba review and skin diver course
Assisting with Discover Scuba Diving and leading Discover Local Diving programs
For more information contact Anne anne@oceanaddicts.ie
Speciality Courses
A number of Speciality courses are available for more information contact For more information contact Anne anne@oceanaddicts.ie