This is where it all begins! Experience your first breath underwater and change your life forever. Get Certified and enjoy new aquatic adventures here in Ireland or while on holiday. tThe fun starts here. Once qualified you will be able to dive independently with other qualified divers to a maximum depth of 18M.
You will need basic swimming skills and need to be in good physical health. No prior experience with scuba diving is required. The PADI Open Water Diver course consists of three main phases: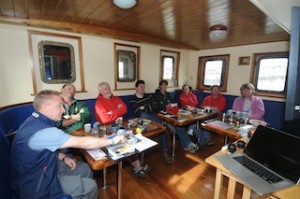 Knowledge Development to understand basic principles of scuba diving. You can chooses the way you learn. We can supply you with a pack containing a Book and DVD which you can read and watch at home. If you have any difficulty or questions about the theory your instructor will explain it to you and is there to answer your questions. If you prefer you can download the coarse to you iPad or Tablet direct from the PADI web site. https://www.padi.com/padi-courses/open-water-diver there is nothing difficult or hard to understand and your instructor will guide you.
Confined Water Dives now we are starting to have some fun. In this section your instructor will teach you the basic skills you need to master to become a competent scuba diver. You will feel you have accomplished so much after each session and the learning is fun too. this section either takes place in the pool or in confined open water.
Open Water Dives With your newly acquired skills you are now ready to explore the underwater world, You will review your skills and just enjoy your diving. You will be diving from our RIB Oisre and exploring some of our fantastic dive sites. You will see new critters on very dive. On completion of the course you are now ready to explore more of our wonderful Underwater world.
For more information about corse dates and prices contact Anne anne@oceanaddicts.ie