The PADI ReActivate with OCEANADDICTS
Haven't been diving lately and you are looking for a PADI scuba review course? ThePADI  ReActivate™ program is the perfect way to update your dive skills and knowledge  before jumping back into the water. Whether you want a few reminders or need to go over the basics, ReActivate is personalised for you: You conveniently review scuba concepts on your tablet, mobile device or computer, then go diving with one of Oceanaddicts experienced instructors.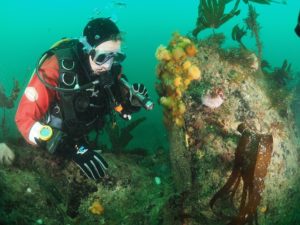 It's quick and easy, and a good way to prepare for your next PADI course or get ready for a diving vacation. The best part is, divers who complete both the knowledge and in-water skill refresher receive a replacement certification card with a ReActivated date on it.
*Your PADI certification does not expire. Participation in PADI ReActivate™ is not mandatory, but recommended as an easy way to refresh your foundational scuba safety knowledge and skills if you haven't been diving in a while.  For more information contact the Oceanaddicts team. Dive shops appreciate seeing a recent ReActivate date on your certification card because it means you're ready to dive in.
The Fun Part
Brush up on your scuba knowledge and skills. Improve your diving ability, and get your scuba gear ready for your next scuba vacation or diving holiday.
What you Learn
You go over scuba knowledge you learned during your initial training with the OCEANADDICTS Team. Then, practice fundamental skills in a pool or a confined water area. You review:
Safe diving practices
Dive planning fundamentals
Problem management
Breathing air at depth
Recreational diving and dive tables: basic knowledge
Recreational diving and dive tables: dive planning
The Scuba Review course is  beneficial if you:
Are a PADI Open Water Diver course referral student who wants a refresher prior to making your open water training dives
Are a PADI Scuba Diver who wants to upgrade to Open Water Diver
Just haven't scuba dived in a while and want to get familiar again
The Scuba Gear You Use
You use all the basic scuba gear. Check with OCEANADDICTS about gear rentals and packages offered with this course. You can find everything you need at OCEANADDICTS.
Learning Materials
Just follow the link to the PADI Reactivate program On Line to complete the theory then contact Oceanaddicts  team to complete in water training.
Prerequisites
To take part in a Scuba Review, you must have a scuba diver certification or be enrolled in a scuba certification course and be at least 12 years old