Go Pro, become a Divemaster and become a leader who mentors, motivates and becomes a role model for others. Your dive knowledge will be increased and you will learn supervision abilities which will allow you to share your passion for scuba diving with others.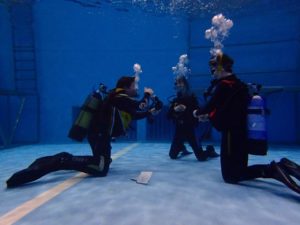 The PADI Divemaster is the first step in your diving career. The Divemaster course teaches you to take charge of diving activities. through, Knowledge development sessions, water skills exercises, workshops and hands on practical assessment you will develop your skills to organise and lead dive groups, and have fun doing it.
Topics and practical workshops include:
The role and characteristics of the PADI Divemaster
Supervising dive activities and assisting with student divers
Diver safety and risk management
Divemaster conducted programs and specialized skills
Business of diving and your career
Awareness of the dive environment
Dive setup and management
Mapping an open water site
Conducting dive briefings
Organizing a search and recovery project and a deep dive
Conducting a scuba review and skin diver course
Assisting with Discover Scuba Diving and leading Discover Local Diving programs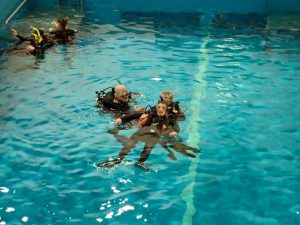 Equipment
As a dive professional you will need to have all your own basic scuba equipment. If you do not have this at the beginning of the course we will assist you.
If you want to discuss a Divemaster internship with Oceanaddicts, contact Anne for more in formation