Someone once said Diving is not something you do, it's something you Experience. If you are not a certified diver but would like to see what scuba diving is about, why not come and Try A Dive for yourself. For availability contact a member of our team 
Our experienced instructors will look after you all the way. When you arrive on board Embarr, we will get you fitted with a dive suit and organize your equipment. Your instructor will go through the equipment with you and show you how to use it. They will also go through some safety procedures and some basic skills you will need to dive safely, like how to equalize you ears for example. You will learn basic hand signals so you can communicate with your instructor while underwater.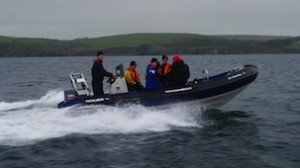 When you are ready you will travel to the dive site by RIB (speed boat) where you instructor will help you into your equipment and take you for your dive.
It feels strange at first but relax you are in the safe hands of experienced instructors who will be looking after your safety at all times. They will also ensure that you will enjoy your experience, pointing out marine life and helping you with your bouyancy control. They will be at your side at all times.
Who knows after that first breath underwater you might find that you are hooked on Scuba Diving, and it has become your new passion.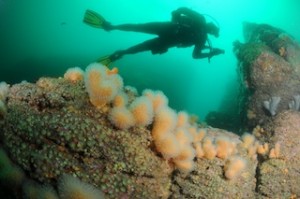 If so then check our our PADI Open Water scuba training, to become a certified diver allowing you to explore a little bit of the undersea world that makes up seven tents of planet earth.